7 TEGN PÅ, AT DU SKAL HAVE TJEKKET DIT SYN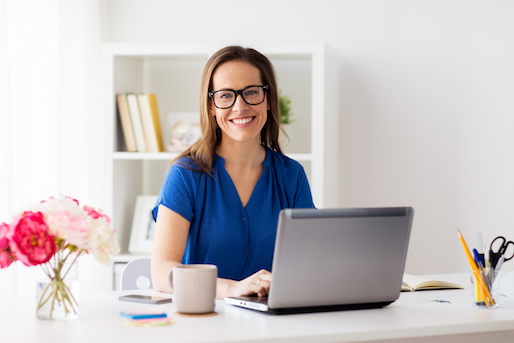 Mere end 70 procent af alle danskere oplever på et tidspunkt i livet at få synsproblemer. De fleste af dem kan heldigvis afhjælpes med briller eller kontaktlinser, hvis de opdages i tide. Men i nogle tilfælde kan de udvikle sig til grå- eller grøn stær, AMD (alderspletter på nethinden) og i værste fald blindhed.
2 ud af 3 danskere (66 %) svarer i en helt ny undersøgelse, gennemført af analyseinstituttet YouGov* på vegne af Øjenforeningen og Optikerforeningen, at de ikke selv tjekker deres syn minimum hvert halve år, som ifølge optikere er det optimale.
Det høje tal kommer bag på formand i Optikerforeningen Per Michael Larsen. Især fordi det er ret enkelt selv at tjekke synet ved skiftevis at holde en hånd for det ene øje, når man f.eks. læser en bog eller ser TV og dermed konstatere, om synet har forandret sig.
-Ved at tjekke sit syn jævnligt kan man få en fornemmelse af, om det ene øje måske ser bedre end det andet og dermed forebygge eller opdage synsproblemer i tide, siger Øjenforeningens formand Carsten Edmund.
Det er også altid en god idé at få tjekket øjnene hos en optiker eller øjenlæge, hvis du oplever synsforandringer eller er i tvivl, om der er noget galt.
-Problemer med synet skyldes oftest, at du har brug for briller, og langt de fleste øjenproblemer kan afhjælpes, men det kræver, at du reagerer på symptomerne råder Per Michael Larsen.
HER ER 7 TEGN PÅ, AT DU SKAL HAVE TJEKKET DIT SYN:
VEDVARENDE HOVEDPINE kan være tegn på, at du anstrenger dine øje for at kunne se skarpt og måske har brug for briller eller kontaktlinser.
RØDE ØJNE kan opstå, hvis du overanstrenger dem, har en infektion eller en lille blodsprængning, men det kan også være tegn på alvorlig øjensygdom, så det er vigtigt at søge hjælp hos en øjenlæge eller optiker, hvis du er det mindste i tvivl.
DOBBELTSYN der ikke forsvinder, når du lukker det ene øje, kan være tegn på begyndende grå stær. Du vil formentlig også opleve, at synet føles sløret, og at lygterne fra modkørende biler mere generende, end du er vant til. Grå stær kan heldigvis opereres, så synet bliver normalt igen.
AKUT SYNSTAB på det ene øje f.eks. når du vågner om morgenen eller har fået et slag i øjet og ikke kan se noget kan være tegn på en alvorlig øjensygdom og bør altid undersøges af en læge.
BRUG FOR MERE LÆSELYS om aftenen eller en oplevelse af, at du har behov for at rykke f.eks. din avis eller iPad længere og længere væk fra ansigtet for at se skarpt, kan være det første tegn på aldersbetinget langsynethed. Det kan også være, at du føler, at du har anstrengt dig meget, når du har skrevet eller læst i længere tid.
GENSTANDE BLIVER USKARPE når du f.eks. fokuserer på en bestemt ting i et rum eller på en side i en bog og kan være et tegn på, at du har brug for (nye) briller.
LIGE LINJER som flagstænger og nedløbsrør virker bugtede og kan være de første symptomer på alderspletter på nethinden (AMD) og kræver, at du får dit syn tjekket.
DANSKERNES SYN I TAL
_*Der er i alt gennemført 1000 interviews med danskere i alderen 18-74 år
53% bruger briller
25% har læsebriller
13% bruger kontaktlinser
66% har ikke selv tjekket sit syn det seneste halve år
42% har fået tjekket sit syn hos optiker eller øjenlæge inden for det sneste år
31% har ikke været til optiker eller øjenlæge de seneste 1-3 år
Kilde: YouGov* _for Øjenforeningen og Optikerforeningen